April 22, 2015
Posted On April 23, 2020
It's hard to believe it's been half a decade already…
April 22, 2020 (which is already yesterday, in Burma time) marks the 5-year anniversary of me leaving the U.S. Also, thanks to dear COVID-19, it's the 5th year in a row without me setting foot back in the United States. This is the picture that reminded me of that before I checked the date: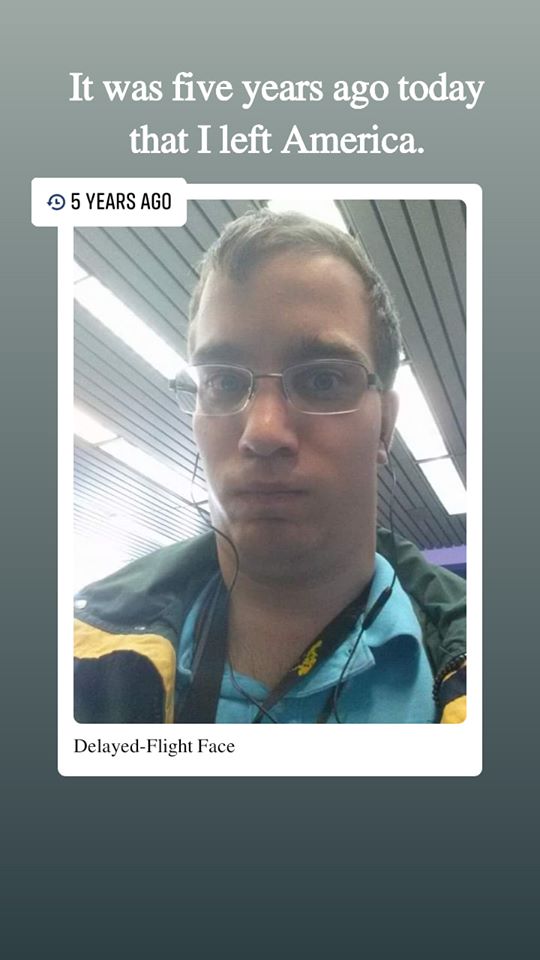 I remember how stressful it was the week before I left. I wasn't sure if I would be able to get my passport back on time from the Thai consulate in Chicago, so I UPS'ed it there and provided a 24-hour UPS return envelope. It not only got back in time, but they had it processed within two days instead of three! I was very impressed with Thailand's government, already. After that, I should have started cleaning my room thoroughly. I moved most of my important possessions (game consoles, books, books, and more books) into storage, but I didn't do a good job of organizing the other stuff and just left a big mess for Mom to deal with after I left the house for Chicago.
Rather than flying out of Fort Wayne to go to Chiang Mai, I first drove with my grandpa to O'Hare in Chicago (he and I took turns driving). It turns out that that was the last time in 5 years that I've driven a car, now that I think about it. It was a bittersweet farewell, as I realized that he was the last person on my mother's side of the family to see me in-person.
I met my dad and my brother, Isaiah, at O'Hare. I said my last goodbyes to them, waited for a bit until I figured it was time to go through the gate and then I did. Dad took this picture of me as a momento I'm happy to share it here.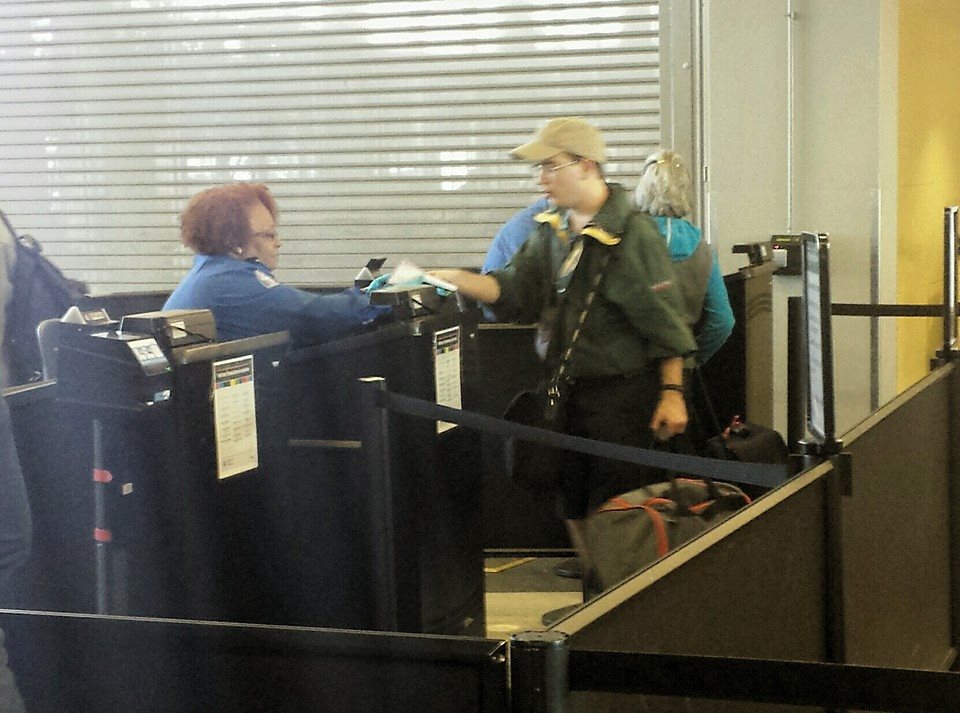 Yes, as you can see, I have not only a duffel bag with me, but also a laptop bag that is stuffed to the brim. My family and I didn't want to take any chances that the airline might get me on a technicality for bringing a bookbag full of things, so I chose to pack that way. I was fortunate to be able to check my heavy luggage through until Chiang Mai, or my extended stay in Singapore would have been very unpleasant.
I would like to stress two things:
I do miss home
I am happy here, too
I miss a lot of things about home, especially my family, and I would like to visit again, soon. I was planning to visit from the beginning of this month, but, you know, COVID… So, it wasn't in the cards, what can you do?
Leaving the U.S. has taught me a lot though, including independence, interdependence, the value of true friendship, the power of networking, time management, and so many other things. But, I suppose I'll talk more about that once the 24th rolls around and I celebrate my arrival in Chiang Mai.